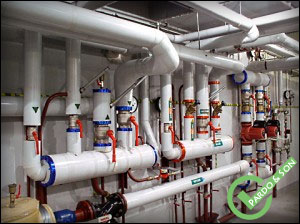 Your Professional Orlando Commercial Repipe. We've been leading the Orlando plumbing industry for nearly 20 years an have handled over 3000 repipes–both residential and commercial. We understand the needs of your business or multi-family unit.
Commercial Repipes

You know when you need a building repiped that your plumbing professional needs to be reliable and on-time every day. At Pardo & Son Plumbing, we plan out our repipes months in advance and stick to our timelines to minimize stress and inconvenience to owners and tenants alike. We have repiped many apartment complexes, condominiums, and commercial buildings–feel free to call and request a list of our completed jobs and references at .

Got Leaks? Call Pardo & Son's Your Orlando Repipe Expert
Have other commercial plumbing problems?

Pardo & Son is your experienced plumber in the Orlando area. From repipes to toilet installations, we do it all! We even work with local investors to replumb homes to fantastic working condition, fixing every plumbing issue so a new homeowner won't have to! Don't go anywhere else–call Pardo & Son!