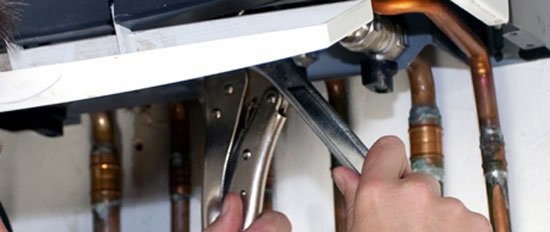 Boiler repair is a crucial part of owning a home. The boiler is responsible for providing a constant flow of warm water for bathing, washing dishes and preparing food. When a boiler malfunctions it will often consume more energy than necessary. This is because it takes more power to perform its normal function than if every aspect of the boiler were running smoothly.

However, a malfunctioning boiler may also be unable to determine when it should switch on or off and can then burn energy rather than shutting down. Heating costs make up a large majority of the average home's energy bill. Maintaining a fully functional boiler will reduce unnecessary energy consumption and lower your energy bill.

Emergency Repairs

Pardo & Son offers quality boiler repair services to the people of Orlando. We understand how important a function boiler can be and also how necessary hot water is to a home. That is why it is our goal to provide Orlando with continuous hot water all year round. Boilers can break down at any time.

This can be devastating for any home owner who is unprepared for the problem. Pardo & Son is available for emergency plumbing and boiler repairs when you need us the most. Do not hesitate to call if you have any questions or concerns about the state of your boiler.

Regular Maintenance

We are available for yearly maintenance checkups. There may be underlying issues that go unnoticed even when the boiler appears to be functioning properly. It is often difficult to tell how well a boiler is actually functioning. Without the proper skills and knowledge it is likely that most minor boiler problems will grow into major ones.

A yearly maintenance check can prevent this from happening and keep your boiler functioning as efficiently as possible. Call Pardo & Son today and do yourself and your home a favor. Avoid the hassle of a major boiler break down. We are the best that Orlando has to offer when it comes to plumbing and boiler maintenance and repair.